In this article, we have reviewed the 10 best lenses for concert photography in the market along with a comparison table and a detailed buyer's guide to help you choose the best lens possible for your needs.
Choosing the right set of lenses for any genre of photography can be challenging. There are many photographers who believe that a lens is much more important than the camera itself.
Manufacturers create several kinds of lenses for different purposes and they need to be used specifically for those genres. There are a lot of abbreviations and technical specs that work differently for a different lens.
Generally, concerts have varying lighting conditions and fast-paced actions. Therefore you need to make sure your camera is equipped with the right lens that can manage all this action and adrenaline. It should be able to capture a lot of frames simultaneously so that you can get the perfect shot.
So today we will be talking about the best Lens for Concert Photography that you purchase. We have extensively reviewed 10 camera lenses that will help you get stunning and high-resolution images at a concert.
10 Best Lens for Concert Photography in 2023:
1. Nikon 85mm f/1.8G AF-S DX NIKKOR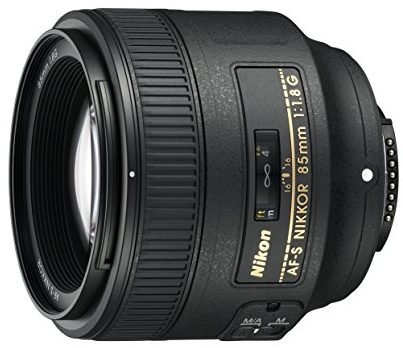 The Nikon 85mm f/1.8G prime is a really good option you can consider while looking for a lens that will capture brilliant pictures in low-light conditions. It is also a very good option in terms of portrait photography. The lens is worth the money the company is asking for.
The large aperture of f/1.8 allows the lens to capture every moment in a live concert. The depth of field is shallow and this allows the lens to isolate various subjects in the background and renders beautiful highlights.
Features and Specifications – the lens is the replacement for the previous generation Nikon 85mm f/1.8D lens which was launched in the market back in 1994. This new lens comes with 9 optical elements instead of 6 which were found in the previous generations. If you look closely, there is much more use of glass in the Nikon 85mm f/1.8G but in reality, the lens weighs 30 gms lesser than the predecessor.
The lens can work flawlessly on both DX and FX Nikon cameras. The new lens has also been integrated with the brand-new Silent Wave Motor. This motor helps to provide focus operation very silently and also allows the lens to be used in budget-oriented DLSRs as well.
The new AF-S motor ensures that the autofocus feature comes with a Manual Focus Override. The Super Integrated Coating helps to reduce lens flare and light leaks, which helps to prevent the flashing lights damage a perfect frame you have captured.
Performance – the overall performance of the Nikon 85mm f/1.8G AF-S FX is decent enough to help you capture some amazing shots during a live concert. The focus rate and accuracy are certainly not the best we have seen, but good. Focus while tracking a subject is fine and it takes some time before accurately focusing on the subject.
In terms of focusing, the previous generation lens did a much quicker and better job. In terms of sharpness, you must know that it is one of the sharpest lenses available on the market and we are not even kidding.
The subject you focus on is portrayed very prominently and you can see clear edges. The color balance in the images is just fine and there are not too many light flares because of the integrated coating.
Pros
Not very heavy
Good build quality
Very sharp and refined pictures
Decent color reproduction
Reduced lens flare and ghosting
Cons
Tracking could be improved
Focusing time is not quick
2. Sony 55-210mm f/4.5-6.3 OSS E-Mount NEX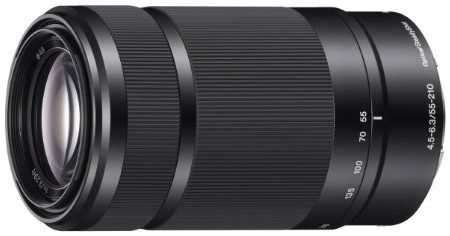 The Sony 55-210mm f/4.5-6.3 is a budget-friendly and very efficient mirrorless lens. The lens is compact and lightweight which allows you to carry it very easily to a concert. In daylight, the lens is able to generate really good images and in low light conditions, which are usually common in every concert, the images are decent.
If you want to zoom and click a picture with this lens, then you will need to narrow down the aperture to at least f/8 for sharp and accurate images.
Features and Specifications – the lens comes with a host of new features developed by Sony which enhances the overall quality of the pictures. You can get a wide focal length and really compact design but it has been integrated with a much smaller aperture of f/4.5 (f/6.3 at 210mm).
You can use the Optical Steady Shot Image Stabilization System to take some winning shots during the concert. This feature helps to produce sharp and blur-free images. Place your camera on a tripod to get even better results.
The minimum focus distance for this lens is 3.3 feet and has 1:4.4 macro capability. The Internal Focusing System allows your lens to focus on any object quickly even if it's moving and accurately captures the shot.
The lens also features the Extra-Low Dispersion system and Aspherical Lens Elements which help to correct the light aberrations or optical color defects. These two features efficiently help you to get more sharp, blur-free, and clean images.
Performance – even though this lens is not a brilliant performer when pushed beyond 55mm, the overall performance is decent and pretty solid. The lens comes with an Optical Image Stabilization feature which allows the autofocus system to track and accurately capture the object you have in your viewfinder. The images are well-balanced with good color levels, brightness, and contrast when the lens is operating at f/8.
You can see that the sharpness is more at the center than on the sides and in low-light conditions, the edges tend to get blurry as a result. We experienced a fine drop in the image quality when the lens was zoomed to 130mm. If you want a better zoom lens then you would want to consider some other lens.
Pros
Light and compact design
8x zoom range
Comes with Optical Stabilization
Telephoto reach is decent
Cons
Image Quality degrades at high zooms
The color reproduction is average
Focusing is not that quick
3. Canon EF-S 17-55mm f/2.8 IS USM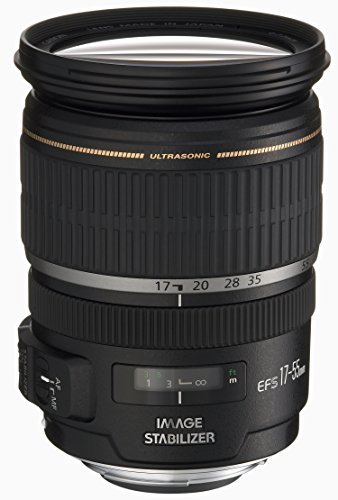 When we are talking about lenses and cameras, how can we miss out on Canon? The Japanese manufacturer has some of the best lenses in their lineup which can be used efficiently to get mind-blowing concert images.
The Canon EF-S 17-55mm helps you not only get exciting image quality with the wide-angle focal lengths and the Telephoto lens as well. The lens has a high ability to capture low-light photos without too much noise in the pictures, effective and optimized coating, and different lens elements.
This is one of the premier lenses that we have mentioned on this list.
Features and Specifications – even though this is one of the Best Lenses for Concert Photography, it is certainly not the lightest. The lens uses a 7-blade aperture barrel which helps to produce good quality background blur and accurately portrayed objects. The focal length is good and the f/2.8 aperture with the 3-stop image stabilization helps to get stable and stutter-free images.
However, the subject's motion can be a problem in low light conditions and the pictures seem to be blurry. It comes with the ultrasonic focus motor which provides faster and silent focusing operations without any hassles. The Ultra-Low Dispersion feature helps to prevent light flare or ghosting.
The Super Spectra coating is Canon's in-house anti-reflective filter that helps the lens to capture good-quality images even if there are flashing lights in the surrounding. Thus making it an ideal lens that can be used in concerts.
Performance – this particular lens performs undoubtedly well in different conditions and manages to provide smooth and sharp images if you are going to use it for Concert Photography. The Canon EF-S 17-55mm f/2.8 is really sharp and the sharpness is not only focused on the center but at the edges of the subject as well.
The pictures are realistically sharp at f/4 and have a brilliant resolution. The Autofocus is pretty fast and you can also get familiar with the simple yet accurate manual focusing. The Image Stabilization feature helps to capture blur-free images that are in motion.
This lens also offers good-quality images in low light conditions with less noise and the picture correction is efficient. The photographs from this lens are mostly very well balanced with very few light leaks and subtle brightness and contrast levels in the pictures.
For wide-to-medium range zoom, this is one of the best lenses in the market you can purchase.
Pros
Brilliant low-light shooting
Efficient autofocus system
Optical Image Stabilization
Super Spectra Coating
Cons
High zoom is not suitable
The noise correction is average
4. Tamron 18-270mm f/3.5-6.3 DI-II VC PZD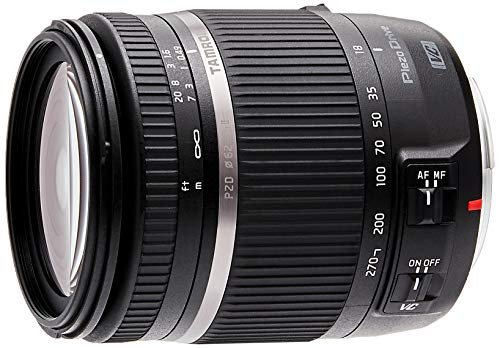 The Tamron 18-270mm f/3.5-6.3 is one of the smallest 15x zoom lenses which you can find in the market. The compact and intuitive design has a rugged construction and comes with the Piezo Drive (PZD) AF system and also has Vibration Compensation Stabilization technology.
The lens ensures that you can capture vivid images with precision and speed. This is one of the Best Lenses for Concert Photography. Due to the integration of VC technology, the lens is able to capture blur-free images. The lens is a good deal considering the specifications and features it comes with.
Features and Specifications – the lens is a true successor to the AF 18-270mm F/3.5-6.3 Di II VC LD. This new model is now much faster and quieter than before. It was once the longest-range zoom lens available until the Nikon AF-S DX Nikkor 18-300mm f/3.5-5.6G ED VR was launched.
The Vibration Control System is a brilliant addition to the host of features that allows the camera to capture accurate shots even in low light conditions. This feature is efficient when you use the camera without a tripod and at slow shutter speeds. 0.49m is the closest focus that this lens supports and is a great way to capture some mesmerizing shots up front.
The lens construction is divided into 16 elements. You will also be delighted to have the SteadyShot feature that allows you to capture clear and still images while holding the camera in your hand during the concert.
Performance – the camera has an impressive overall performance and produces one of the most promising results. The 18mm sharpness provides clear and vibrant images with sharp details in the pictures. The best results can be however achieved at F5.6 because the lens performance gets softer when zoomed further.
With an increased frame, the corners suffer the most as they become soft and not at all sharp. Vignetting is pretty low at low focal lengths but it improves when the focal length is at F5.6. But in terms of stability and accuracy, the lens forms exceptionally well and you can get clear and soothing images even when the concert is at its peak.
The pictures have well-balanced contrast and brightness levels without much interference from light leaks or stutter. Features like the SteadyShot and Vibration Control are really efficient and effective to generate good quality and high-resolution images even in varying light conditions.
Pros
Excellent accuracy and quick AF system
Stable and sharp images
Good performance in low light
Efficient lens motor
Cons
Pictures become soft on zooming
The Vignetting could be improved
5. Canon EF 24-70mm f/2.8L II USM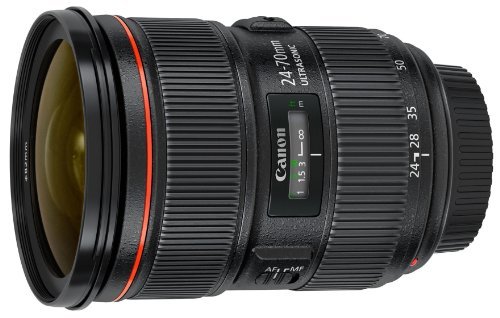 The Canon EF 24-70mm f/2.8L II USM is one of the best Canon lenses that has been ever produced. It is a firm upgrade from the 2002 year's model of the EF 24-70mm f/2.8L II USM. This new lens comes with a brand new optical design and has a much better performance in terms of imaging and reduced light leaks such as results in clear pictures.
The lens has received weather-protect body construction and lighter weight which makes it easily portable. The device is specially designed for Canon's full-frame bodies but is also compatible with other bodies.
Features and Specifications – the focal length of 24-70mm has received some amazing responses from the photographers which makes it worth the price. Canon has gone for Ring-type Ultrasonic Motor (USM) which is much more efficient and effective in capturing images or rendering videos.
The motor has a full-time manual override that makes the overall process more fluid. 0.38m is the closest focus, so you can get really amazing shots when the picture is present within a certain distance. There are 18 elements in 13 groups out of which 2 of them have ultra-low dispersion for more efficient performance.
One very important feature which is not available in this lens is Optical Image Stabilization. This can be a massive blow to several buyers because most of the lenses nowadays, even the entry-level ones come with Image Stabilization. The F2.8 constant maximum focal is accurately fast and very much responsive in real-life scenarios.
Performance – The Canon EF 24-70mm f/2.8 II USM I is undoubtedly one of the Best Lenses for Concert Photography. The lens has an amazing low-light shooting ability which keeps the images clear and eliminates most of the noise to make it more subtle.
The sharpness in the images is phenomenal and is applied very well even when the images have been zoomed in. The Chromatic Aberration is very less and the wide-angle viewing is uniform across the center and throughout the sides. The Vignetting levels are extremely low and can be neglected.
The picture distortion is low which ensures that the images you click are free from light leaks or over-saturated pictures. The overall colors are nicely balanced, with good-quality brightness and contrast levels. But the absence of an Image Stabilization feature can lead to blurry images and shaky videos.
The body is covered with a weatherproof coating the lens is safe from dust and moisture, so you can use it in different conditions.
Pros
18 elements in 13 groups for better efficiency
Excellent 0.38m closest focus
New the ring-type Ultrasonic Motor (USM)
Lens Coatings Zoom Lock
Cons
There is no Optical Image Stabilization
The color correction could be better
6. Sigma 50mm f/1.4 DG HSM ART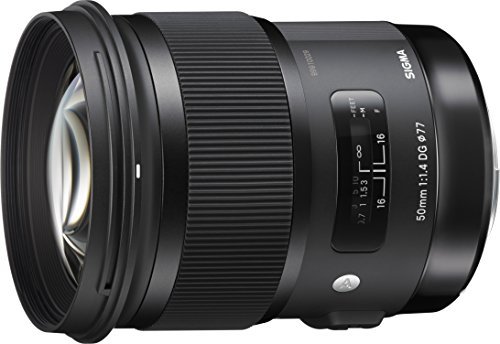 The lens comes with Ultra-quiet Hyper-Sonic Motor which works really well in real-life conditions. This device is easily compatible with a whole range of devices like the Canon EF, Nikon F, Sony Alpha, and Sigma SA mounts. The lens seems to be a good deal if you want to get excellent results in photography.
Features and Specifications – the Sigma 50mm f/1.4 DG HSM ART has been designed and constructed for full-frame and APS-C cameras with a digital sensor. The camera has been designed with SLD and brilliant aspherical glass which helps to reduce the levels of light leaks in the images.
The lens runs on Hyper-Sonic Motor which promises to deliver high speed and yet quiet autofocus abilities to the users. To get excellent out-of-focus effects in the images, the company has integrated the 9-blade diaphragm into the lens.
It is easily compatible with Sigma USB ports and Sigma has also included features like the Optimization Pro that helps to tune other parameters. The lens has a solid build quality along with a weather cover that keeps the body protected from dust and moisture.
Performance – images produced from the Sigma 50mm f/1.4 DG HSM ART are absolutely stunning in terms of sharpness and overall clarity. The sharpness levels at f2.8 are so good that the objects pop up with the right balance in the saturation and brightness levels.
The color accuracy is impeccable and even in low light conditions, the lens delivers clear images that have a lot of reduced noise because of the Hyper-Sonic motor. The motor allows the Autofocus points to quickly track and focus on the objects and this is a welcome feature in a concert.
It is pretty much superior in terms of speed and rendering when compared to other 50mm prime lenses in the same budget. Sigma did a fantastic job of clearing the images from aberrations and field curvature. The RGB spectrum is decent with accurate color distribution.
Pros
Highly efficient Hyper-Sonic Motor
9-blade diaphragm for blurred background
The levels of the vignette are very low
Compatible with several camera bodies
Incredibly sharp and clear images
Cons
Much bigger in size and heavier in weight
Does not have any weather protection
7. Canon 70-200mm f/2.8L IS II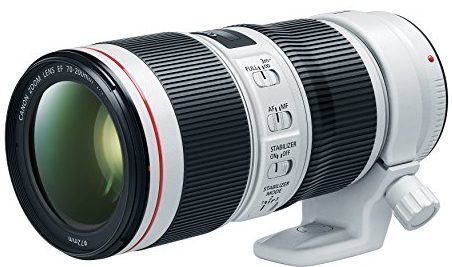 One of the most important additions that you need to have inside your camera bag while shooting at a concert is a Telephoto lens. Since these lenses are expensive many amateur photographers don't consider them an option.
But if you want to get high-quality zoom, sharp, and amazing low-light images at a concert then these Telephoto lenses are the best. Just stand away from the crowd and keep clicking pictures. The Canon 70-200mm f/2.8L IS II is the lens of the same genre.
This lens is one of the best devices that we have mentioned on this list.
Features and Specifications – the lens is 7.8 inches by 3.5 inches in length and width and weighs 3.3 pounds. The lens is covered with comfortable rubber grips that provide better stability to the users while using this heavy lens. The zoom ring is found at the front and has markings for the zoom length of 70 – 200 mm.
The throw of the point of focus is long at 120° and the minimum distance to capture a focused picture is 3.9 feet. This telephoto lens comes with the Ultra Sonic Motor made exclusively for Canon lenses and brings faster rendering and quick capture of images without delay.
The lens construction has been developed around 23 elements in 19 groups, including 1 Fluorite and 5 UD elements. As a result of the inner focusing and real-time manual, focusing is accurate and sharp. Canon has integrated Optical Image Stabilization for more stable and clear images when you zoom in on an object or while capturing it in motion.
Performance – The Canon 70-200mm f/2.8L IS II is fully compatible with both sub-frame and full-frame bodies and constantly uses an F2.8 aperture at all focal lengths. The sharpness found in the images is good and at F2.8 the pictures are clear with uniform sharpness all over the body.
But when the aperture hits F5.6, there are slight grains in the images, which are however manageable with post-processing. The Fluorite element surely helps to provide good chromatic aberration and therefore the images don't appear blurred with reduced levels of light leaks.
Vignetting or corner shading is not a big issue with this lens and we did not notice much of it to write about. The availability of Canon's USM focusing technology helps the Telephoto lens track objects accurately but takes a second to focus on them.
Even though this lens is not meant for macro shooting, you get a magnification is 0.21x at a minimum distance of under four feet.
Overall the lens has a good build quality, durable exterior design, and dust, and moisture coating. Clearly, it is one of the Best Lenses for Concert Photography.
Pros
Brilliant zoom quality without distortion
Clear and sharp images at all focal lengths
Fluorite element corrects chromatic aberration
Durable and tough design
Ultra Sonic Motor is fast and efficient
Cons
Takes time to focus on the subjects
Noticeable distortion at 70mm
8.

Sigma 20mm f/1.4 Art Wide Angle

Lens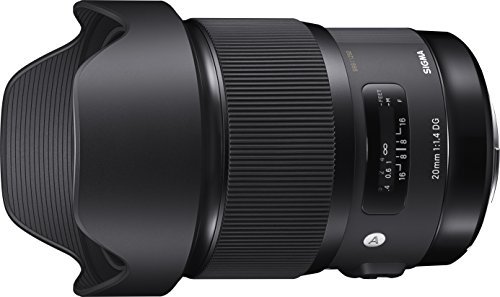 The Sigma 20mm F1.4 DG HSM Art lens has been manufactured to provide photographers with an excellent wide-angle experience without having to spend a fortune.
There is absolutely no competition to this lens in this price segment and it is one of the most impressive lenses on this list. When you get the opportunity to shoot wide at f/1.4, you are bound to get phenomenal images and low-light images at a concert.
Features and Specifications – the Sigma 20mm f/1.4 Art comes with "F" Low Dispersion (FLD) glass and five Special Low Dispersion (SLD) glass that has been divided into a design of 15 elements in 11 groups.
Due to the combination of sophisticated optics and improved lens power, spherical aberration and axial chromatic aberration are reduced to a significant extent. Clicking high-quality images in low-light conditions is never this smooth and impressive. The 20mm lens is a refreshing addition to your product bag when you visit a concert.
It helps to cover and bring many more objects and life into your images without much distortion. The focus and tracking of objects are quick and there is no delay in the overall performance.
Performance – the Sigma 20mm F1.4 DG HSM Art lens comes with a brilliant overall performance and the kind of quality it provides to the users, one should undoubtedly purchase this for concert photography. The colors are punchy, the color rendition is phenomenal and there are high levels of sharpness that you can find in the pictures.
Even at low lighting conditions, we observed a fine sharpness in the images without being too blurry or out-of-focus images. But you can see some soft corners in many of the wide-angle pictures that you capture which can, however, be corrected during post-processing.
There is a subtle balance between the brightness and contrast levels which provides a soothing visual image with the right blend of sharpness. So as you can see, you can get amazing quality images and videos at a concert.
Pros
Mind-blowing wide-angle performance
Lively and sharp pictures
Focus and tracking are accurate
Cons
Soft corners in wide-angle images
No weather coating has been mentioned
9. Nikon 8-15mm f/3.5-4.5 Fisheye Lens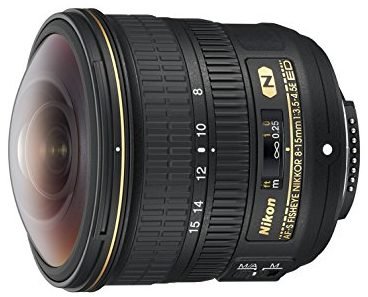 Fisheye lenses are slowly getting more popular among concert photographers because of the new and innovative style of images they are able to provide. You need to buy a fisheye lens in order to get as many frames as you can into one picture.
The Nikon 8-15mm f/3.5-4.5 fisheye is one of the best fisheye lens theories available in the market. This lens is supported by both full-frame and sub-frame cameras but needs to be manufactured by only Nikon. The Autofocus is absolutely brilliant and fills your frame with a soothing fisheye image within a second.
Features and Specifications – the lens comes with Three Extra-Low Dispersion glass elements which help to reduce the number of light leaks and color ghosting. It also eliminates lateral chromatic aberration and helps to produce clear and vibrant images.
The Nano Crystal Coat helps to provide a brilliant reflective surface that prevents light leaks and reflects the light waves back. The lens has a dust and drip-resistant structure that also has been integrated with the Fluorine coating that repels back any dust, water, or any other factors which can affect the lens quality.
The lens comes with a minimum distance of 0.16 m and a maximum reproduction ratio of 0.34×, which provides amazing quality pictures in different scenarios. An automatic electronic aperture control diaphragm helps to get phenomenal focus and accuracy at high levels.
Performance – the Nikon 8-15mm f/3.5-4.5 fisheye performs exceptionally well in all zoom lengths and most importantly when it is going to be used as a fisheye. The coatings which Nikon has integrated into the lens help in the most effective manner by reducing the light flares.
Even though there is distortion in the image quality, which is bound to be with a fisheye lens, good post-processing can help to edit the image. The super wide-angle images are very good and accurate to a high standard. You will be delighted to know that this lens can also be used underwater.
This particular fisheye lens has tended to replace all the previous generation cameras nowadays. Color aberration and vignetting is not a big issue in this lens and it manages to tackle them very efficiently. If you see closely then you will be able to notice softer corners in most of the fisheye images.
This particular fisheye lens is unique and one of the most efficient devices on our list.
Pros
Amazing field view of 220°
Excellent and durable coatings
Sharp and mesmerizing images
Much more creativity in the pictures
Cons
It can be expensive for some people
There is no front protection element
The aperture is variable
10.

Sony FE 24-70mm f/2.8G Master Zoom Lens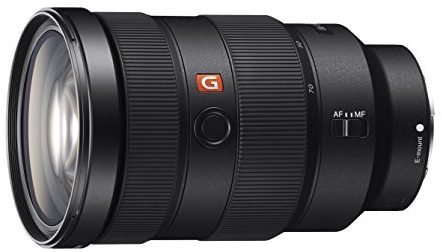 Now that we are at the last product on our list of the best lens for concert photography, we wanted to talk about a lens that both professional and amateur co-concert photographers can use. 24-70mm f/2.8 mid-range zoom lens is always a nice addition to your kit because they bring a host of different functionality to your camera and provide ecstatic image quality for sure.
Sony has mastered the art of creating exclusive lenses for different genres and the FE 24-70mm f/2.8G Master is one of the best mid-range zoom lenses available in the market. This lens surely is one of the most premia you can ever own.
Features and Specifications – the lens is not small or compact by any standards and weighs almost 884 grams. The lens comes with one XA Element and two Aspherical Elements along with one ED Element and also one Super ED Element.
It has been covered with the Nano AR Coating which protects the device from different external factors like moisture and dust. Nine-Blade Circular Diaphragm makes way for high-quality sharpness and blurs-free images without any worries.
Another interesting feature is the Direct Drive Super Sonic Wave AF Motor which Sony has introduced for faster focus, better accuracy, and excellent picture rendering. From an aperture rate of f/2.8 to f/22 the images are fine and crisp.
Performance – if you ask us one reason why the FE 24-70mm f/2.8G Master is so much popular in spite of being expensive, then our answer is because it is very sharp. Actually, it has the ability to produce the most accurate and sharpest images that we have seen for a long time.
Since it is part of Sony's Population G Master series, the lens is manufactured to perform much better than other lenses of the company. Due to the constant f/2.8 maximum aperture, the performance is consistent and manages to produce vivid and outstanding balance in the pictures.
The extra-low dispersion element and ED element help to eliminate chromatic aberration and ghosting in the images. The nine-blade diaphragm produces soothing bokeh effects and improves the overall aesthetics of the lens. There is only one feature absent from this lens and that is the Optical Image Stabilization which may bother a few users.
Pros
Fast Super Sonic Wave AF Motor
Part of the esteemed G Master series
Nine-Blade Circular Diaphragm
Nano AR Coating for better durability
Cons
No Optical Image Stabilization
A little expensive for amateurs
So here are the top 10 Best Lens for Concert Photography that you can consider purchasing in 2022. Now have a look at some important factors to consider while purchasing a lens for concert photography.
Buyer's Guide to Choose the Best Lens for Concert Photography:
Here are some important factors you need to consider while purchasing Best Lens for Concert Photography:
Large Maximum Aperture
You need to have a large maximum aperture while shooting at a concert. Go for apertures that are in the f/1.2 to the f/2.8 range to allow more light to enter or else you need to change your settings with a higher ISO and slow shutter speed that results in grains.
Fast and Intelligent Autofocus
Concerts are fast-paced and full of action which requires a fast and intelligent autofocus system to track, focus, and click the subject with full accuracy. A good concert lens should always have several AF points for quick and versatile picture accuracy.
Built-in Image Stabilization
Try to purchase lenses that have built-in Image Stabilization because concerts call for a lot of hand-held shooting and therefore you would want to get stable and stutter-free shots in the crowd. Image Stabilization is thus, very much helpful at this time.
Durable, Weather-Sealed Body
Concerts can be chaotic at times and especially when they are in an open arena, the weather can betray you anytime. So a weatherproof lens is always recommended for concert photography. Go for the lens which has dust, water, and moisture coating solid the solid build quality.
Conclusion
Concerts can be fun and challenging at the same time. You will either have a great time capturing mind-blowing moments with the right lens or find it impossible to get the perfect frame with the wrong one. So choose your lens wisely before visiting the concert.
From this list, you can consider the Nikon 85mm f/1.8G AF-S DX NIKKOR and the Canon 70-200mm f/2.8L IS II for versatile concert photography.