In this article, we have reviewed the 10 best lenses for Nikon D7200 of different types according to your photography needs along with a comparison table to help you choose the best lens possible.
In the modern world where photography is not treated as merely a form of art, you are going to find yourself surrounded by tons of different cameras that excel in every direction and provide commendable output; one of those cameras is Nikon D7200.
So being one of the latest inclusions from Nikon in their series of digital cameras, D7200 is embedded with various features that make it one of the best cameras for photography and it sits right on the top shelf in the list of best cameras for shooting. So if you got your hands on this camera, you have certainly hit a big jackpot since the variety of things it offers is far beyond your usual DSLR.
The versatility of this camera is one of its prominent factors. It is mostly suitable for wildlife and sports photography but there are instances where you can use it for landscape photography, architectural photography, macro photography, concert photography and numerous other types by mounting the correct type of lens on it.
So over here a selection of proper lenses is key to exploring the world of photography and in our case of Nikon D7200, you are going to find yourself lucky because this camera is compatible with most of the lenses, thus extending your opportunities to capture quality and priceless images.
We will just take a quick look at the features of this camera and move on to the lenses. So the camera is 24.2 MP and supports DX format for the images as well as provides HD video quality for videos, ranging from 60p to 1080p as per your convenience.
It also features a newly equipped 51-point autofocus system along with an advanced multi-cam 3500 II autofocus sensor module which turns out to be quite helpful in environments where there is a scarcity of light.
In addition to these, networking support in the form of in-built WiFi and NFC 1* compatibilities are also provisioned within the device. So these are some of the reflective features of Nikon D7200 whose capabilities can be further enhanced by getting the right type of lens. So here are some of the best lenses for the Nikon D7200.
Best lenses for Nikon D7200 you can buy
The Nikon D7200, as we mentioned above, is one of the top entry-level DSLRs available in the market which offers some fantastic beginner-level experience to the users. But if you want to take your images to a whole new level and improve the quality of your photography, then these 10 lenses are going to help you achieve the best.
1. Nikon AF-S NIKKOR 50mm F/1.4G Prime Lens (Best for portrait photography)
So the very first lens in this list of best lenses for Nikon D7200 NIKKOR 50mm F/1.4G. The lens has a fixed focal length of 50mm and a maximum aperture of 1.4 which can be varied right up to 22 depending on the requirement of the user. But it is recommended that the user should use an aperture of around 1.4 to 2.8 since this range produces the best quality photos.
So the lens as we speak is brilliant when it comes to portrait photography. Why do you ask? Well, see the focus of the lens is a really important characteristic and usually the one that decides what kind of photography suits the given lens in this lens, the focusing can be done as close to 1.5 feet which is considered ideal in case of portrait photography since you require still images in this category.
So if you're looking for a mountable lens that excels in portrait photography, then there shouldn't be any other option in your mind apart from this beautiful lens by Nikon.
So with this aperture, you get very crispy, sharp and crystal clear images. The only concern you could have with the lens is its focal length which can't be varied.
But if you are solely purchasing lenses for portraits or similar types of photography, this won't be a big issue. Besides that, a focal length has its own advantage that you don't constantly have to adjust it according to the movement of the subject. You can independently move and get the best shots out of your subject.
The basic rule in photography is more the aperture, the better the ability of a lens to work in low light conditions. A similar thing is here, as you get a maximum aperture of 1.4, you are going to find the light-gathering ability of a lens to be much higher.
So taking photos at night won't be a botheration for your camera. The lens is also ultra-fast in operation and with the use of a silent wave motor in it; you will find it extremely silent while working.
With all these, you also get to have a natural and good-looking background blur which is substantially achieved with the help of a 9-blade diaphragm present within glass elements. You get to have that dramatic essence which is very much appreciated in this kind of photography.
Pros
Maximum aperture can go as far as 1.4, thus increasing the lens' ability to work in low light conditions.
You can switch between autofocus and manual focus mode at your convenience.
The super-integrated coating protects the lens from dust and water.
Cons
No image stabilisation technology in the lens.
2. Nikon AF-S VR Micro-NIKKOR 105mm f/2.8G IF-ED telephoto lens (Best for macro photography)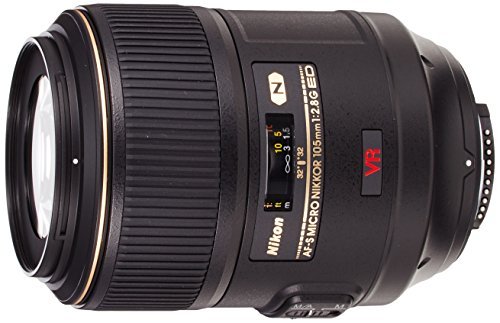 Photography has evolved into something that can't be overlooked because we live in a digital world today and use digital formats to store joyful events of our life.
But one of the most underrated types of photography which still doesn't get the recognition it deserves and doesn't get much technical support is microphotography. So if you are fond of macro photography and happen to own Nikon D7200, you won't get a better lens for macro photography than this mentioned lens.
Though there is a number of lenses available in the market that are compatible with macro photography the thing is that macro photography mainly revolves around the quality of images and this factor can't be compromised at any cost.
And when you combine this aspect of higher quality with the huge range, it becomes an ultimate combination and the lens that possesses such a combination is NIKKOR 105 f/2.8 IF-ED.
The lens is extremely expensive though it is right on the top of most expensive lenses but you get an idea that how delicate mechanisms are for macro photography due to its price.
Especially in this feature of Nikon, the lens is telephoto which is rare to come across for macro photography. Usually, prime lenses are used for macro work but this lens is an exception.
The lens is mainly recommended for outdoor uses like wedding shoots or outdoor portraits. This is due to the fact that the lens comes up with a pretty solid rubber weather seal that prevents the lens in many atrocious environments.
The focal length of 105mm is also an ideal option for outdoor photography since you get a lot of space and can discover numerous perspectives. You can use autofocus mode which will work fine for outdoor use since you get as close as a 1:1 ratio.
But it is recommended to use manual focus mode while doing macro photography as it gives you a lot of freedom. You can toggle between autofocus and manual focus with a switch that sits right at the top of a barrel.
For the elimination of shakes in handheld photography, a provision is made in the form of vibration reduction technology. It automatically detects the orientation of shakes and adjusts the characteristics of the image to suit an optimum quality.
Pros
Offers great versatility as it is a macro as well as a telephoto lens.
Vibration reduction technology which is encompassed within the lens minimizes shake effects.
Cons
The lens is very expensive.
3. Tamron 70-210mm F4 Di VC USD telephoto lens (Best for close up photography)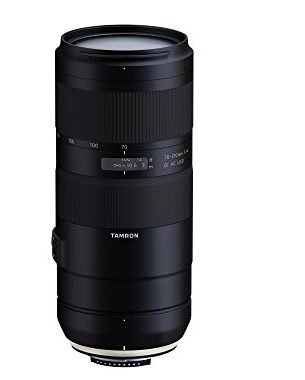 Now we are getting into really premium stuff and levelling up the standard of photography with the introduction of the Tamron lens. Photography enthusiasts know what kind of products Tamron makes and in terms of quality, their products are unmatchable.
Tamron 70-210mm F4 Di VC is no exception and encompasses breathtaking features that can propel the level of photography to a whole new level.
Getting sharp and clearer images become as easy as pie once you've got the hold of this Tamron lens and with its huge range of 70-210mm focal length, you are going to find this Telephoto lens as a most useful asset in your photography kit.
So optically, the lens is crafted pretty neatly with a well-defined structure. The material glass is pretty tough and solid and is capable of withstanding various shocks.
The amazing thing is that even after being robust, the weight of the lens is pretty low and is easier to carry around anywhere you go which is astonishing for a telephoto lens.
Fundamental features of this lens include 3 low dispersion elements. While you are shooting out in the open or getting images of wide structures, you might get some flickers on the edges of the frame. So the elimination of these things becomes necessary in order to obtain a crispy image, that is why low dispersion elements are used in this lens to eliminate chromatic aberrations from the images.
Similarly, when you are doing close-up photography, you get a nice magnification of 1:3.1 which provides you with a pretty good background blur.
Another noticeable feature of this lens is its internal focusing mechanism which is mostly present in Tamron lenses only, that too of a higher grade. As you shoot, the centre of gravity keeps on changing, thus causing distortions in images.
This internal focusing technology without disturbing the barrel reduces the effects of the centre of gravity and hence gives optimum images. Autofocus tracking and vibration compensation technology also provide additional support by enhancing the quality of images in their own way.
So now with the extremely fast autofocus of this Tamron lens, you will be able to capture every glimpse of a moment that you want to store as a memory.
Pros
Lens has superior optical quality.
It is versatile.
Comes up with a fluorine coating which is resistant to water.
Cons
No significant con but its price is a little high.
4. Sigma 105mm F1.4 DG HSM Art prime lens (Best for portrait photography)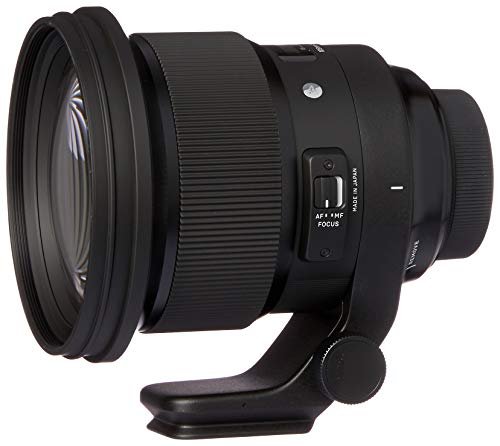 Sigma with its global vision has come around strong in recent years with its commendable lenses for top-notch cameras. Especially with the series of F1.4 aperture, they've shown considerably good development.
Sigma 105mm is just another banger from this astounding series of Sigma and in retrospect of Nikon D7200 lenses, it is one of the most compatible lenses for the camera.
Three primary mottos of this lens include eliminating optical aberrations as much as it can, giving the highest quality of contrast to the images and providing brighter images. With the ultimate combination of these three, you get to have a chance of getting shots of amazing portraits.
So the "Bokeh Master" is the name given to this lens by its manufacturers as well as users and reviewers and there won't be a notion of doubt in your mind about its capabilities once you get the experience of using this lens.
The reason behind getting this perfect bokeh is its ability to maintain in-focus and out-of-focus areas at their respective places and constrict the edge distortion to get much clearer images.
In total, there are 17 elements present within the lens with a group of 12. Fitting this much number of elements in a prime lens is an astonishing thing but Sigma never fails to amaze photographers.
So as mentioned above that minimizing chromatic aberrations is the top priority of the lens, the lens includes 3 FLD elements, 2 SLD elements, and one aspherical element and again these elements are responsible for reduced chromatic aberration. In addition to this sagittal coma, flare is also reduced to some extent.
The filter diameter is pretty large in this lens and is responsible for gathering most of the light, hence resulting in insufficient brightness which happens to be another prominent feature of the lens.
With the very high peripheral volume of light and reduced vignetting, you will get crystal-clear images at your end. A special sealing is also wrapped around the lens which protects it from splashes and dust, so it is quite resistant to things that might harm its structure.
Pros
Ghost and flare are minimized.
Top-notch bokeh can be obtained.
Very high accuracy autofocus.
Cons
The use of lenses is limited to portrait photography.
5. Nikon 24-70mm f2.8G ED Zoom lens (Best for sports photography)
The next feature in this list of best lenses for Nikon D7200 is another lens by Nikon which is a zoom-type lens. This is probably the best Nikon has come up with when it comes to zoom lenses in general but at the same time, it expensive is well.
It is an optimum choice if you are looking for a lens that is capable of shooting sports as well as something that involves action, like boxing or wrestling.
Though, there isn't much scope for still photography in this lens as the vibration compensation technology is not present in the lens so you might have to compromise with that. But for anything that involves moving objects, this lens is an ideal choice.
The lens can be used on both DX and FX camera lenses. The focal length is adjustable and varies from 24 to 70mm. Since Nikon D7200 uses DX format, this focal length, in particular, will be very compatible with it.
The angle of view you will get with this is very similar to that of a 37-107mm lens which gives a very wide scope for shooting with larger spaces.
In total, there are 15 elements divided into 11 groups. Three of these are ED glass elements and three are aspherical lens elements. ED glass elements are used to reduce colour fringing and the aspherical lens is used for minimizing chromatic aberrations.
The lens has both autofocus and manual focus mode available within it. Autofocus isn't that great compared to similar variants of Nikon but there is much better scope in manual focus. Also, there isn't any switch for toggling between the modes. You can simply rotate the ring and you are good to go.
The ergonomics of the lens are pretty good. Everything is tight and very minimal tolerances are given between the components of the lens. So the overall lens is very basic to use and doesn't have any complexities.
But you have to be careful while shooting for a longer period of time since there isn't any switch for AF and MF modes so there are chances that you might accidentally switch between these two modes.
Pros
Lens has better ergonomics.
Manual focus mode is very smooth in operation.
Cons
Bokeh that you get from the lens is not up to the mark.
6. Nikon AF-S DX NIKKOR 18-140mm F/3.5-5.6G ED telephoto lens (Best for landscape photography)
Another inclusion from Nikon which also happens to be another telephoto zoom lens is a feature offering 18-140mm of focal length from the astounding NIKKOR series.
The very basic requirement when it comes to telephoto lenses is that they should be compact in size and easy to carry around since such kind of lenses offers huge versatility, that's why their use isn't limited and this lens right here by Nikon fulfils that requirement comprehensively.
It is just right about in size with a robust structure and can serve as your grab-and-go lens. So for any kind of situation or circumstance, you can count on this astonishing lens by Nikon
Coming to its features, this lens has a focal length which ranges from 18mm to 140mm and you can select any one of them for your type of photography. For landscapes or things that involve wide-angle zoom, you can select 18mm of length and it will add every kind of detail that is required in the photo.
In essence with its amazing range, you can even get close-up shots of insects or in any sport with a focal length of 140mm which is just enough zoomed to capture the best shot.
Apart from these two lengths, you can arbitrarily select any length in between them and get some beautiful portrait shots.
Vibration reduction is one of the most significant features offered by the lens of Nikon. It's not much of a problem in close-up photography but while using wide angles, the camera tends to shake a lot and minimizing them becomes an issue but this lens beautifully counters all the shakes and provides a vibrant and stable image at your end.
With this feature, you will have a chance to grab very clear and sharp images even in low-light conditions. In addition to this vibration reduction feature, it also utilizes extra-low dispersion glass which does the job of eliminating all internal reflections and flares.
Moreover, aspherical elements are also embedded within the glass which also improves the colour of the images and reduces aberrations.
Pros
The use of vibration reduction makes sure no unwanted blur gets to the image.
Multiplayer coating effectively protects the lens.
Cons
The sharpness of images is just mediocre.
7. Sigma 50mm F1.4 DG HSM Portrait lens (Best for portrait photography
With the introduction of high-resolution and high-definition photos and videos in recent years, it has now become important to have a lens that is capable of being compatible with some modern cameras and syncing with their features completely.
Sigma has taken that job and provided us with some staggering lenses that are just capable of performing any type of photography by giving support to some of the best cameras. Sigma 50mm F1.4 DG HSM is also one of those lenses and with this lens by your side, you can get some of the best portrait shots.
So this is the very first 50mm lens that was manufactured by any company and by bringing 50mm into portrait photography, Sigma has become a game-changer. Also combining the lens with the large aperture takes the quality of images to a whole new level.
The resolution that it offers is suited for most of the modern-day great cameras and provides perfect compatibility. It is one of the first kinds of lenses where both the front and rear sides get the effect of bokeh.
Also, the issues of peripheral brightness which are usually faced in larger aperture lenses aren't present in this one because the forward group of lenses is made significantly larger.
The lens comes up with a special 46-megapixel image sensor. The function of this feature is to capture all colours in every pixel so that the overall quality of the image is enhanced.
This colour rendering helps in defining the image to its fullest extent as silicon layers absorb colours of red, green and blue and redefine their compositions. Since the colours result in much sharper images, there isn't really any need for a low-pass filter.
Pros
High-speed and quiet AF motor.
Its build quality is top-notch.
8.Tokina ATXAF140DXN 14-20mm f/2 Wide Angle lens (Best for environmental photography)
Next up is a pretty unorthodox feature and it comes from non-other than a company that is specifically known for delivering top-tier lenses at a very convenient price.
Tokina ATXAF140DXN 14-20mm f/2 Pro DX is a type of wide-angle lens that fulfils every requirement of such type of lens. The focal length of 14-20mm is equivalent to that of 21-30mm and with the aperture of f/2; you get to have much brighter and clearer images.
In wide-angle photography, it is required to obtain a very high degree of accuracy in every section of the photo and the chances of problems of chromatic and spherical aberrations are more.
So to make sure that such effects don't degrade the quality of images, the provision of low-dispersion elements is made along with an array of aspherical elements.
Typically coating is applied on the overall lens but in this feature, individual elements have coatings over them which effectively help in minimizing reflections within the lens.
This ultimately results in a reduction of ghost and flare effects and much brighter images are obtained. You also get increased contrast and colour fidelity with this feature of the lens.
Autofocus is also right on point with a very accurate and fast mechanism. You get very precise points of focus on the images and also get to have a nice bokeh. Also to switch between manual and autofocus, there is a one-touch focus clutch mechanism within it.
As far as the elements go, there is a total of 13 elements with a group of 11. Noticeable elements are one plastic moulded aspherical element, two super-low dispersion elements and two glass moulded elements.
Overall this is an amazing lens if you have a knack for environmental photography and it comes at a pretty decent price too.
Pros
It has an anti-reflective coating.
Great colour accuracy.
Cons
There isn't any provision for vibration compensation
9. Sigma 35mm f/1.4 DG HSM Art prime lens (Best for handheld photography)
Another great feature from Sigma is this lens with a 35mm focal length and aperture of f/1.4. Sigma has some of the most compatible lenses with Nikon and Nikon D7200's requirements of high definition images are greatly satisfied by the lenses of Sigma and this lens by them is no exception.
The lens performs exceptionally when it comes to delivering beautiful natural bokeh as well as the highest level of brightness. You don't get to see a prime lens that can work under low light conditions a lot but this lens right here is an exception.
So for handheld photography, this lens can turn out to be an amazing choice.
Transverse and axial chromatic aberrations are two of the nightmares for any photographer and reducing them should be a top priority for any lens. This lens excels in eliminating these aberrations right from scratch and gives full-proof images.
This is only possible due to the inclusion of the FLD element and SLD element. There is also one aspherical element which reduced field curvature and astigmatism and maintains uniformity in images. As promised by Sigma, you get to have an image which has a high resolution.
It utilizes a hypersonic motor which is a trademark of Sigma. The hypersonic motor is slightly different from the silent wave motor of Nikon and better too.
Unlike SWM it is more successful in eliminating noises to the highest degree but speed is comparatively lower. Also, the lens can work in most of conditions as it is immune to shrinking.
This is possible because of the use of composite material used for the lens whose coefficient for thermal expansion is just about the value that makes thermal shrinkage as minimum as possible.
Pros
It has a pretty large aperture for a prime lens.
The inner focusing mechanism delivers accurate images.
Cons
The lens is not zoomable.
10. Tamron SP Auto Focus 17-50m F/2.8 XR Di-II Zoom lens (Best for event photography)
So the very last entry into this list of best lenses for Nikon D7200 is a lens by Tamron. When we talk about Tamron, everyone knows that its main objective is to deliver quality products and this lens to does justice to the objective of the company by accompanying glorifying features.
This lightweight and compact feature of Tamron is an amazing good-to-go zoom lens and you will get a huge amount of versatility with it.
One of its significant features is that extra refractive index glass which is embedded within it. What it does is it bends the light to the extent that the physical length of the lens decreases but at the same time quality of the image is propelled.
So this kind of technology allows manufacturing lenses with a relatively smaller diameter without actually affecting the quality of images. Though it increases the price of the lens you get that amazing mobility with it.
The optical distribution of such lenses also offers a lot of opportunities in design, thus resulting in a better quality of images.
As you'd expect from a zoom lens, a zoom lock is provided in a lens that fixes the focal length that you have selected and doesn't let any movements change your zoom.
Zoom lock-in this is pretty strong and makes sure that not even a macro change takes place while you are taking the pictures. With newly built-in the motor in this, you can have a chance of getting some amazing shots of landscape as well as cultural events
Pros
The provision of a zoom lock makes sure the focal length remains intact.
The lens is pretty compact for its features.
Cons
Its aperture is not suitable for low light conditions.
So here are the best lenses for Nikon D3200 that you can choose to buy. All these top 10 lenses have been tried and tested by several photographers and experts around the world which provides reliable information about them.
The lenses come with their own set of pros and cons. Hence, make sure to read the details we have mentioned and then choose which lens will suit your needs and budget the best.
Conclusion
Nikon D7200 is a really versatile camera and all of the above-mentioned lenses are capable of propelling the camera's ability to a whole new level. Personally, I'd suggest getting Tamron 70-210mm F4 Di VC because it satisfies almost all of the user requirements.