In this article, we have reviewed the 10 best cameras for real estate photography in 2023 available in the market from Canon, Nikon, and other companies, along with a comparison table and a detailed buyer's guide to help you choose the best camera possible for your needs.
A perfect picture is capable of creating some perfect deals. A wide array of businesses are dependent upon some perfect clicks. The real estate business is one of them. The property that is dealt with needs to be clicked properly to convince the client and initiate interest in the client towards a particular piece of property.
The art of photography indeed matters but a good camera and an equally good lens can bring life to your photography and make the object look much more realistic and appealing.
Before judging the quality of the property the client has to be convinced about the aesthetic of the property and that is where lies the role of a really good camera and lens.
So if you want to have a very clear picture of your real estate property you must abide by a quality camera such that it brings life to the property and portrays it in the best way.
Here is a complete guide to the 10 best cameras for real estate photography that you can invest in if you want to have some quality Real Estate photographs:
10 Best Cameras for Real Estate Photography in 2023:
1. Panasonic Lumix DC FZ80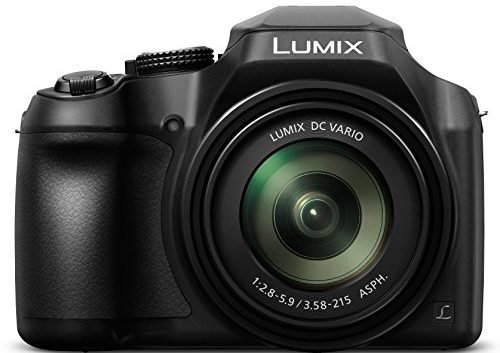 This digital camera is 18.1 megapixels. You can click some amazing 4K photos and 4K videos with the help of this camera. So you enjoy the ultra-high resolution with this digicam. In 4K videography, through this camera, you can capture up to 30 frames per second.
So all types of fast-moving actions can be captured with the help of this camera and out of that you can choose the perfect click of the exact moment that you wish to and have in the printable form. The photo that you get in printable form is the best quality when you have used the Panasonic Lumix DC FZ 80 K camera.
This is one of the best cameras for real estate photography and uses the LUMIX DC VARIO Lens which is 200mm long. The lens is stabilized with the help of the Panasonic power O.I.S Technology. The LCD screen is 3 inches and touch-enabled which is large enough for easy navigation.
You get the extra added benefit of changing the Depth and focus of the photo field before or after you take the picture. This camera is extremely traveling-friendly. It has a strong Wi-Fi connection with the help of which you can easily coordinate it with your smartphone.
It also has a USB charging facility so wherever you go you can get your camera charged and start to take pictures. You will be amazed to see how realistic nightlife pictures can be clicked with the help of this camera. The exquisite feature of low-light photography makes this camera widely acceptable.
The viewfinder and screen are of high resolution which makes the outdoor use of this camera easy. The grip is excellent. The image stabilization is super.
Pros
Great resolution
Travel friendly
Excellent for low-light photography
Screen is amazing
Widest angle lens
Cons
Makes a lot of image noise when ISO settings are higher.
2. Nikon Coolpix B700
The Nikon Coolpix B700 is perfect both for still photography and videography. It also features 4K Ultra resolution video and photo capturing. 30 frames per second can be easily captured. With the use of this camera, you can have clear shots of moving objects and very clear images of still objects as well.
The optical lens in this camera is very expansive and covers a Wide Angle because the lens is 60 x. This camera is very similar to the get-up of a DSLR. Lenses are of super-telephoto focal length. It has a unique feature of dual-detect vibration reduction.
The presence of this feature makes the photographs a lot clear because often we see that the hands of the photographer shake when a photo has to be taken from not-so-plain land or angle. This creates a vibration while taking the photograph that disrupts the normal steady picture quality.
With the help of this vibration reduction feature, there is a kind of vibration absorption that leads to the production of clear and steady pictures. It combines a front 921 k electronic viewfinder and a dorsal 921. k Vari-Angle LCD. The screen is 3 inches which is easy to operate. It comes with an inbuilt Wi fi.
So you can control the functioning of the camera with your smartphone. Bluetooth low-energy connectivity also works in this camera. Wide-angle shots as well as finely detailed shots, both can be clicked with this camera. An automated sensor is provided that swaps between the viewfinder and the screen.
The 20-megapixel sensor makes this camera suitable for real estate photography.
Pros
Excellent zoom quality
4k still and video photography
Captures details with fineness
In-built Wi-Fi
Unique vibration reduction
Cons
At maximum zoom, the picture quality starts to deteriorate.
3. Nikon D750
It is very trendy because of the price which comes it is probably the only camera that has a full-frame sensor. Full frame sensors are very unique and expensive but this Nikon D 750 brings it to the customer at a really low price.
It is highly popular as one of the best cameras for real estate photography because of the latest features which it provides at an affordable price. 24-megapixel sensor system. It has a 51-point AF system. It also had a 3D color matrix system.
The legendary autofocus and metering system of Nikon is kept unaltered. There are many formats in which you can click the photographs. It features 24.3 MP CMOS image sensors. The 3-inch screen is tillable with Vari Angle Display.
The body of the camera is sleek and compact. The weight of the camera is also low which makes it easy to handle. While videography you can control the shutter speed and aperture range. It has an auto ISO system for a smooth transition. It has got a remarkable scope for color customization.
By using the built-in Wi-Fi you can share photos from this camera to your smartphones or computers. The lens is coupled with EXPEED 4 image processing. This makes live photographs stunningly beautiful.
Pros
Full frame sensors
Compact lightweight body
Full HD videography
Autofocus system
Cons
It does not support 4K videography
4. Canon EOS Rebel T6i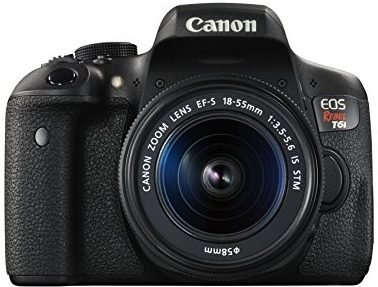 Excellent for real estate photography because it uses a 24.2-megapixel sensor. Comes with a 90 days warranty from the manufacturer. The getup of this camera is really impressive it is good even for beginners because it's very sturdy and reviews say that the wear and tear observed is minimum.
The grip, size, and sleek design of the Canon Rebel T6i make it perfect to be used even by beginners. It uses the EF-S 18- 55 mm lens. The image quality is far better with the new improved light metering system. Awesome focusing is achieved by the EF system.
Not only clicking pictures but also sharing them is made easier with the help of the built-in Wi-Fi system. Near Field Communication ( NFC) is another quality feature that is seen in this camera.
So if you use this camera you can easily connect with nearby Canon workstations and other compatible Android devices so that exchanging photos becomes effortless. You can click some world-class HD photographs with this camera. Movie videography is also perfect.
High-speed actions can be captured by the high-resolution photography lens of the new cannon EOA rebel. The live view autofocus system makes the pictures stand out better.
Pros
Built-in Wi-Fi and NFC
2-megapixel sensor
Full HD movie mode that helps to capture MP4 format images.
Handy design best suited for novices.
Affordable price
Cons
The quality of the image is not as good and the full valor of the property may not be depicted in the picture.
5. Panasonic Lumix FZ 300
This Digital camera uses the LEICA DC VARIO ELMARIT LENS. It has 24 X Zoom. The F 2.8 aperture is well-suited for low-light photography. It comes with a 12.1-megapixel MOS Sensor. This camera uses the Venus Engine which prevents diffraction and leads to the production of sharp images.
The special attraction of this Panasonic camera is the 4K Photo technology that can capture up to 30 frames per second so that you can choose the picture of the exact moment. The ultra HD resolution 4K videography is also an added feature. So the image and videos can be viewed with many details.
The lens uses the technology of 5-axis hybrid optical image stabilization. This camera is also appropriate for low-light photography. The design and grip allow perfect clicks even from rugged terrains there is no risk of a fall-off. This camera also has a special feature of panorama picture capturing therefore in panoramic motion you can get the number of frames of the image.
It has an inbuilt Wi-Fi system and therefore you can view the image shot with the help of this camera on your Smartphones and Tablets or connect them with this camera.
and then you will also be able to change the focus and other minute details of the image. The new Panasonic Lumix FZ camera uses autofocus and depth from the focus technology to bring the object to be shot into focus fast and accurately. The perfect grip helps you to capture your images from a wide number of angles and the stabilizer prevents the blurring of the image.
It comes with a high-resolution viewfinder and an a3-inch rear touch panel.
Pros
Can be operated in Harsh weather and rugged terrain. It is dustproof has tight seals at every joint.
High-resolution 4K videography and photography
Panorama image capturing facility available
The best quality lens produces highly clear pictures.
Cons
Might not be suitable for very Pro photographers who would generally want to invest in a DSLR.
6. Panasonic GH5
Panasonic GH5 has got a hard and sturdy body made of durable alloy materials, the main attractive feature in this is the next-gen micro four-thirds interchangeable lens which is a completely next-generation technology in the field of cameras.
It also has a number of USB ports to which you can connect your wireless headphones or USB and this is really unique feature to expect in a camera. This is a mirrorless digital camera. With the help of this camera, you can capture 6K videography and photography which is much more clear and than 4 K.
Ultra-high resolution provides amazing pictures. It uses the LEICA DG VARIO ELMARIT 12- 60 mm lens. Uses 5-axis Image stabilization. There is a 20.3-megapixel sensor. It also uses lightfast DFD focusing. The MOS sensor is low-pass filterless. It has a dual SD card slot. There is internal storage space for recordings.
Pros
6K videography possible
Mirrorless design with low pass filterless sensor
Interchangeable lens.
Image stabilization
Built-in Wi-Fi and Bluetooth.
7. Fujifilm X-T2
It has got a compact body the weight of the camera in comparison to the sturdy material that it is made up of is quite light and easy to handle. It comes with a 24.3 X TRANS CMOS III APS- C Sensor. It uses 3 filters. They are the X TRANS filter, light interception filter, and phase detection filter. Photodiode-based working.
The X processor produces high-speed processing and increased Buffer memory. As a result, the response is much faster. Shutter release time lag decreases whereas the AF speed increases.
A large array of color tone variation options are available as representative of the rich Legacy of Fujifilm from monochrome pictures to greatly detailed colored images you can obtain a perfect tone and texture gradient with the help of this camera.
You can change the focusing point and obtain highly object-focused images with the help of the focus lever and the highly precise and large AF area. Can change the speed of the click as well as the zone of the focus anytime that you like. Moving objects can also be rightly tracked with the help of an effective viewfinder.
Best quality 4K videography and photography with Ultra Clear HD resolution is possible. The outer body is resistant to Physical wear, Tear dust, and water. The LCD screen is tillable in 3 directions providing great versatility in the operation.
It has a dual SD card slot to store the videos that have been shot.
Pros
Excellent viewfinder
High-quality X processor pro engine
Resistant to dust water and all types of physical atrocities
Light and compact to handle
3-inch LCD screen with very strong tempered glass
Cons
Lacks touchscreen operation
8. Fujifilm X-T10
Fujifilm X-T10 comes with a Lever that has an auto mode switch. Easy capture snapshot. There is a Customized rear command dial. The optimum breadth and weight of the camera make it light compact and easy to handle.
There is a new autofocus system that comes with 6 different variations with the help of these you can focus on objects at a single point or over a wide range of zone.
From various angles, close shots, as well as Wide shots both come out with precision with the help of the new Fujifilm xt2 10 camera, which uses APS C 16M TRANS CMOS II Processor for better images than would have been possible with cameras that have a full-frame sensor.
This Fujifilm camera also comes with microlenses and a number of color filters. Fujifilm is renowned for its color-creating capability which is very prominent in all of the cameras that are launched. The colors come out outstanding they speak for themselves and have very real-life approaches when the image is being shot with a Fujifilm camera.
It has a 2.36 M organic EL viewfinder. It comes with a lot of other advanced features such as continuous shooting with this new Fujifilm xt2 and you can shoot continuously until the memory card is full.
The normal image that is clicked by the camera can be edited beautifully with some amazing color filters that come incorporated in this camera right from having a monochrome look to a retro look you can adjust the colors in such a way as to change the entire setting of the picture.
You can control the camera by Linking it to your smartphone with just by few simple touches Fujifilm camera uses the latest technology Ultra HD resolution providing X Mount lenses.
Pros
Variable Autofocus system
Highly modified processor
Well-balanced body and inbuilt popup flash
Efficient viewfinder
Brilliant color filters
Cons
Does not support 4K photography or videography
9. Canon EOS 5D Mark IV
World-class picture quality and excellent versatility is the key feature of this camera. All the pro photographers and videographers will find this digicam amazing to use. The camera uses some of the latest technologies of the next generation.
The 5D series of Canon is known for its image refinement capability and this mark IV variation is not an exception. It has a 30.4-megapixel full-frame CMOS sensor. You can shoot high-definition 4K photographs and videos with this camera whether your click needs to be in the Portrait mode or in a fast-moving action the new Canon 5D Mark IV is suitable for your purpose.
You can get a perfect shot of the object you want with the improved 61.8 autofocus system that is present in this camera. Live view shooting is another added feature. It uses the DIGIC 6+ image processor. Provides high-speed response. You can click up to 6 frames per second. The LCD screen allows for easy navigation and control.
It has built-in Wi-Fi and GPS. Shooting speed depends highly upon the amount of charge remaining in the camera. It is highly compatible with well-known Android Smartphones and Tablets. You can get some amazing clicks even in low light. 4K videography reaches new heights with the new Canon 5D Mark IV which captures video in the Motion JPEG format. MOV and MP4 formats are also available.
The dual-pixel C OS autofocusing system that comes from Canon is the main reason for the excellent videography that is achieved by this camera.3.2 inches LCD view monitor which features 1.62 million dots is easy to handle. Overall this is one of the best cameras for real estate photography.
Pros
Expandable ISO Range 100 to 32000
Fast shooting speed
Full frame sensors
Amazing 4K videography.
Cons
Can be costly for beginners.
10. Pentax K-1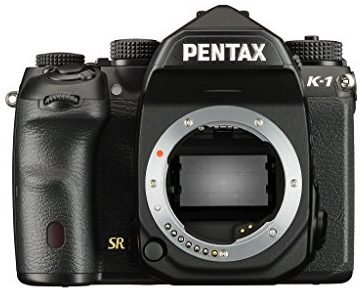 Pentax K-1 has a 36.4 megapixel CMOS full-frame sensor. It comes with a noise processing algorithm that is helpful in low-light photography. High ISO settings up to 204800. This Pentax camera uses a PRIME IV processor. There is a 5-axis SR II system that allows the movement of the camera in almost any direction.
With improved technology, there is a considerable reduction in the shaking of the camera while shooting. This leaves no room for the obscurity of the images. Uses the K Mount lenses. There is another interesting feature of this camera, at various points in the body of the camera there are many extra additional lighting sources.
So whenever the light is low you can still have a clear picture with the help of these added lights. There are anti-aliasing filters in this camera. The cross-tilt display helps to take shit from various angles and positions. It can work in various conditions and weather without being affected badly.
Pros
Astro tracers are present
GPS and electronic compass are present
The LCD display is cross tillable
Filterless CMOS processor
Shake reduction property
Shift resolution system
LED-illuminated body parts
Cons
The auto-white balance is not up to the mark
Buyer's Guide to Choose the Best Cameras For Real Estate Photography:
For those of you who are planning to buy the best cameras for real estate photography to take some worthy pictures of real estate property, here is a short guide that can help you to make your buying decision wisely.
There is a number of factors that you need to look for in a camera before choosing it as the perfect one for real estate photography.
Real estate photography is a little bit different from normal photography where you take pictures of natural things and objects. In real estate photography, you need to make your property look the best so that you can have some best deals. The interiors and exteriors need to be shot properly with perfect angles.
Somewhere the angles may require wide tracking somewhere you may have to point Focus on a particular object of interior accordingly there are a number of features in a camera that make it well suited for real estate photography.
Some of these features that you need to consider before buying a camera for real estate photography are:-
Lenses
When you invest in a good camera for the purpose of real estate photography the prime consideration should be the lens of the camera now there are two parameters that determine a good lens. What is the focal length of the lens and what is the shutter speed of the lens?
You have to go through the specification of the lens of the camera that you are buying before you invest in it. Most cameras these days come with point-and-shoot zoom Technology. This is appropriate when you want to focus on a single object but for real estate photography, Wide Angle shooting is also very important.
You might have to show the entire room in just one frame or you might have to show various angles of the property. In that case, the point-and-zoom shooting is not much helpful.
A wide-angle lens with a focal length of 14 which has a frame length of 10 to 12 millimeters after cropping is a good choice for real estate photography.
Aperture
The aperture of the lens is also another important consideration for real estate photography cameras when we shoot for a real estate business there are many potential situations. Some of them may be featured in Low light.
How good a picture will come out in low light is how good the camera will be able to capture in low light, depending upon the aperture length of the lens. The aperture is basically how wide the lens can open to accommodate the light. The contrast of the picture also depends upon the actual length.
An f/4 aperture camera is good for real estate photography. The number 4 is representative of shots and the value of the number is inversely proportional to how wide the lens opens.
Sensors
The sharpness of the image depends upon the sensors of the camera. The length of the aperture of the lens may determine the amount of light entering but how crisp and finally detailed the image will depend completely upon the sensors.
Full frame sensors are the best suited whereas most cameras nowadays come with four-thirds of sensors. Full-frame sensor cameras are quite expensive whereas the latter is much more affordable small sensors are well suited for low-light photography.
Smartphone sensors are not very good for real estate photography and often diminish image quality.
Image processor
Shutter speed, ISO, aperture, and many other important aspects are controlled by the image processor. The better the quality of the image processor the greater the possibility of the outcome of an appealing image. The image processors that are associated with the modern cameras used for real estate photography are amazing.
They also provide the scope of Editing the picture after it has been shot so you have the freedom of shooting the original picture in the exact background and then editing as per the requirement of the image to bring about the best possible result.
ISO
This factor tells you how sensitive your camera is to the available light. That means a higher score on the ISO scale will indicate that the camera can work pretty well even at low illumination levels whereas a lower score will tell that it requires quite high levels of light to bring about a clear picture from the camera.
Low ISO cameras may also lead to other types of problems such as grainy pictures or the blurred nature of the image due to the motion. Low ISO cameras cannot capture images swiftly and therefore the person has to hold the camera for a long period of time for the image to be captured.
This often induces the shaking movements of the hand or tripod and that is why a significant motion blurriness of the image is observed. Make sure you look at the ISO specification of the camera that is used for real estate photography.
Miscellaneous
Do not consider megapixels as the ultimate indicator of quality
You should always think of going for cameras that have the provision for interchangeable lenses because anytime you feel like you can add a better lens to the camera you will always have the liberty of doing that. On the other hand, if you choose a camera with a fixed lens then in any case of future damage or if you want to pair up the camera with some other better quality lens you won't be able to do that
DSLR and mirrorless both have their own advantages and disadvantages, DSLRs are not the ultimate quality of any camera. Mirrorless also have their own advantages and you should have a proper comparison between the two before you invest in the camera.
The photo quality is the most important aspect of any camera so you must have a proper idea about the photo quality that the camera provides
You must choose those cameras which support Ultra High-resolution videography.
Always try to invest in a camera that comes with inbuilt Bluetooth and sharing options such that you are able to prepare it up with your Android Smartphones and Tablets because if you move out a lot to click pictures and it might not always be convenient to come back home and get all the pictures if Bluetooth and wireless connectivity is are available then you can do sharing of images at any place and anytime.
Try to buy cameras that have a very durable robust and sturdy body and can be set with most of the easily available tripods. This is for better handling.
The camera must have good performance even in low light
Lastly, only you know your purpose for buying the camera you must keep in mind the minute details that are important in case of real-life photography and whenever buying a camera should always keep in mind that those details are fulfilled by the functionality of the camera
Every camera has its own characteristic feature you cannot expect everything to be good in one single piece and that too in a very cheap rate so don't run after cheap prices