In this article, we have reviewed the 10 best cameras for night photography from Canon, Nikon & other brands along with a comparison table and a detailed buyer's guide to help you choose the best camera possible.
You cannot agree more when we say that there is a lot more to night photography than the twinkling stars and the hikes.
As per many photographers, the images you take need to have the perfect combination of lighting, creativity, and composition and this is why choosing the best camera for night photography is of utmost importance.
But, what is it about night photography that enamors many of us?
Standing under the starlit sky makes us understand that there is a lot more to our universe than what is all around us. Many night photographers want others to connect to a similar feeling when they see the pictures taken by them. Since the cameras are their brush and canvas, it is important to know all about the best cameras for night photography.
As a night photographer, you need to know that full-frame cameras or those with wide-angle lenses provide better picture quality. Also, choosing the right camera for night photography depends on your shooting style and the price range.
Listed below are a few of the photographer's favorites for you to get started, and a detailed buyer's guide to help you make the right choice.
10 Best Cameras for Night Photography:
1. Nikon D850 SLR FX-Format Camera
If you are looking for an all-around camera, the Nikon D850 SLR FX-Format camera is the one. The low-light camera is the best among the ones found in the online market and is worth every penny you spend. If you are starting with night photography and are ready to spend beyond your budget, this is the best option for you. Now let's have a look at the specs.
The Nikon D850 SLR FX features a full-frame illuminated sensor on the back, and this helps photographers achieve amazing picture quality in every shooting condition.
The camera also features a large sensor with an ultra-wide lens which ensures a very clean output at the high ISO range. If you are planning to shoot exclusive subjects, it will certainly feel like second nature when you have the Nikon D850 SLR FX in your hand.
It also has 153 focus points with 99 cross-type sensors all of which help to capture stunning images even when the light conditions are quite low. With -4 EV incredible sensitivity, the D850 produces crisp images even when you are shooting in the darkest of environments.
The camera has a lower ISO of 6400 and this makes it sensitive to even the smallest details. Photographers can adjust the ISO range to 3200 which enables them to capture pictures that have less noise and great detail.
Also, the D850 has a touchscreen LCD that can be tilted and this means that you can easily take pictures from various angles. Photographers can also use the touch feature to easily navigate the controls. The camera also allows the users to shoot fast action with 45.7 MP of resolution, which is just outstanding.
The camera also boots 9fps shooting speed and a 4K Ultra HD video recording which keeps up with every action of the photographer. If you also have plans to shoot some great videos at night, the Nikon D850 SLR FX provides you with great sharpness and detail.
Pros
Amazing battery performance
Seamlessly transfer images using Nikon App
Capture even the fast action images with great resolution
Fast and accurate autofocus
Cons
Do not have image stabilization
Slightly heavy and a little expensive
2. Canon EOS 6D SLR Camera
The Canon EOS 6D SLR Camera combines affordability with performance and is an excellent camera to be used during low light shooting conditions. The camera is compact and is known to deliver exceptional picture quality – always.
The EOS 6D SLR has a 20.2 MP CMOS sensor which helps photographers to achieve true-to-life picture quality, even when shooting in low lighting conditions. The sensor also improves noise reduction and provides a clean and clear image. By using high ISO settings, photographers can now bring their vision into reality, without any compromise.
The Canon EOS 6D SLR camera has a 3-inch LCD monitor which provides a good viewing experience from various angles. The camera also boasts amazing ISO speed settings, with an ISO range of 100 – 25600, and can be expanded to 102400. So, photographers can now achieve clear images even when shooting at night.
The 11-point autofocus provides high precision autofocusing and this makes it easy when you have to shoot in very low light conditions. The Wi-Fi transmitter also makes it easy to transfer images to other devices.
The in-built GPS system helps to recall any routes you have traveled or even tag images with your shooting locations.
Pros
Provides outstanding performance in low-light conditions
The build quality is excellent
Compact and lightweight
DIGIC 5+ processor which enables high performance
Cons
The camera is mostly used for still photography
3. Nikon D750 DSLR Camera FX-format
If you are one of those who doesn't mind spending money on a great performing camera, the Nikon D750 is worth giving a look at. The full-frame DSLR camera comes with a CMOS sensor of 24.2 megapixels.
The sensor is very responsive, even when the light situations are bad. So, night photographers can still capture great images without a flash.
Not only does the camera is perfect for low light and night photography, but it also features an EXPEED 4 image processor, which helps you to get started very quickly. In simple words, the time taken to capture and process the image is very less. So, photographers can easily capture some amazing pictures non-stop without worrying about processing time.
The high-performer, Nikon D750 can also be used to capture quality videos, thanks to the 60p muscle power it has. The aperture of the camera is wide and does a good job when it comes to night photography. Photographers can use this with confidence to capture some stunning sunset pictures.
The only weakness the camera has is that it only works at 6.5 FPS, which is a little slow and not ideal if you want to work on some fast action shots.
So, if you wish to capture some amazing shots during the dawn or dusk, you can confidently go in for Nikon D750.
Pros
Amazing battery life
High image quality
Excellent Wi-Fi connectivity
Reduces noise at high ISO conditions
Cons
Not good for fast-action shots
4. Canon EOS Mark III 5D Digital Camera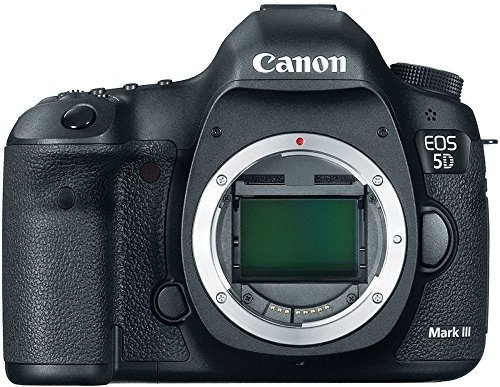 If you are looking for a perfect digital camera, you certainly need to give the Canon EOS Mark III 5D camera a second look. This is one of the best low-light cameras made available by Canon. The camera can shoot continuously at 6 frames per second and is considered a great investment by many.
Let us now talk about the performance of the camera. The camera has a CMOS sensor and comes with a resolution of 22 megapixels. The sensor combined with the DIGIC 5+ processor helps you to take amazing shots anytime during the day or at night. You can be assured that the images are crisp and detailed.
Also, the camera has a 61-point AF system that helps professionals achieve shots that are precise and free from blurs, in every light condition. Photographers can now lock into the subject of their choice even when the light conditions are dark. This is what makes the camera apt for night photography.
Another excellent feature of the Canon EOS Mark III 5D is the large ISO it has. Thanks to the ISO range of 100 and 25600, photographers can now capture great pictures in the dark without the need for a flash and also retain color fidelity.
The Canon EOS Mark III 5D also has the feature of an intelligent Viewfinder that displays all that you need in no time and helps you frame a great shot. Photographers can also record high-definition videos using manual controls. The improved metering system also helps provide great accuracy.
Pros
A solid built
Very durable
A very high ISO performance
Very accurate autofocus
Amazing color contrast and viewing angles
The camera has a fast shutter lag that provides a responsive feel while shooting
Cons
The menu might not be good for users who are fast
A little heavy
5. Nikon D7200 DSLR Camera
The flagship DSLR camera of Nikon, the D7200 comes with Wi-Fi built-in and includes the feature of Near Field Communication. These features enable you to share your photos with ease.
The camera also has a 24 MP CMOS image sensor that captures sharp images. This can be achieved even when the camera has an ISO sensitivity of 25,600. The camera also features the EXPEED 4 image-processing engine and this when combined with the 51–point autofocus system will help photographers take amazing photography of about 6 fps.
The camera also includes amazing video recording features like the in-camera time-lapse and users can make good use of optional creative effects to increase the production and the quality of images and videos. The package comes with a Nikon 18-140mm f/3.5 – 5.6G ED VR zoom lens.
Pros
Very easy to use and ideal even for beginners
Stunning low-light capabilities
Weather sealed
6. Canon EOS Rebel T1i DSLR Camera
Canon EOS Rebel T1i DSLR camera is the very first from the brand that has both full HD and 720p video capture in the same equipment. The Rebel T1i has been specially designed for those who have minimum experience so that they can control it with ease.
The camera includes the automatic mode which is found in its preceding versions and adds a feature of Creative Auto which helps a novice to have a better understanding of creative photography.
Even amateur photographers can handle the camera with ease. Using the CA or Creative Auto, professional photographers can simply play with their shots. The creative art-line photos can be taken with an absolute degree of ease.
The Rebel T1i also has a very impressive video function along with a built-in monaural microphone for capturing sound. The image quality of the shots is excellent and all the shooting information can be viewed on the LCD and the settings too can be altered from the screen.
The Rebel T1i provides the needed room for a good right-hand grip and is lightweight and affordable. This camera, on account of its sophisticated features, helps you take excellent photos at night.
Pros
Helps to capture high-quality images and videos
Very Easy to use and control
Provides a good grip
Cons
Users have complained about screen smudges
7. Nikon D810 FX-Format DSLR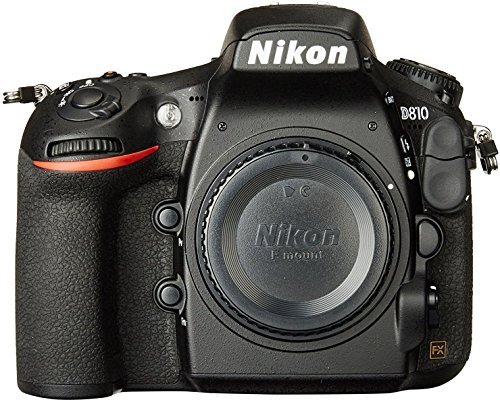 The Nikon D810 FX-Format DSLR can get you an exceptional photoshoot despite shooting conditions. The Nikon D810 helps you take photos at an amazing speed as well. The hi-fi 36.3 MP resolution camouflaged with a full FX-format image sensor makes sure you take stunning pictures.
Even at night, this particular camera is flexible and versatile in nature. Moreover, you can customize the same to suit your independent tastes or preferences.
The EXPEED image processor with 5 fps shooting speed helps you get high-resolution photos even at night. The ISO 32-51200 can boost its performance during night conditions. In totality, this camera is the best as it provides flexibility, is versatile, and can be customized to suit your preferences.
Pros
Good battery life
Easy to customize
Operates fast and is very quiet
Cons
The camera though a good performer looks a little bulky
8. Panasonic Lumix GH5 Mirrorless Camera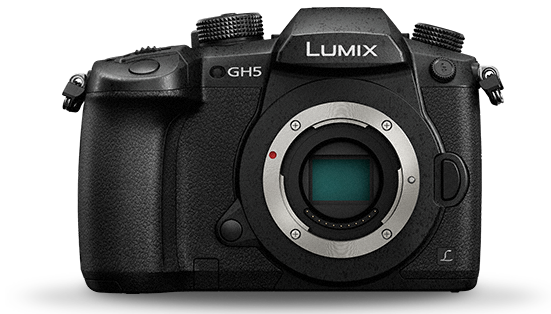 One of the most versatile cameras one can use for night photography, the Panasonic Lumix GH5 has a 20.3 Live MOS Micro Four Thirds Sensor with a new-age Venus Engine Sensor. These sensors when combined help photographers capture amazing images.
The camera can also be used to record ultra HD 4K videos and 6K Anamorphic videos at 60 fps and 30 fps. The camera uses the technology of 5-axis sensor-shift image stabilization to provide you with a very still and clear image.
The sensor provided on the camera has no low pass filter and this, when combined with ISO 25600, can help you capture stunning images even when the light conditions are low.
Pros
A very versatile camera
Image stabilization
No recording time limit when it comes to video recording
Cons
The camera is not easy to be used for beginners
9. Fujifilm X-T2 Mirrorless Camera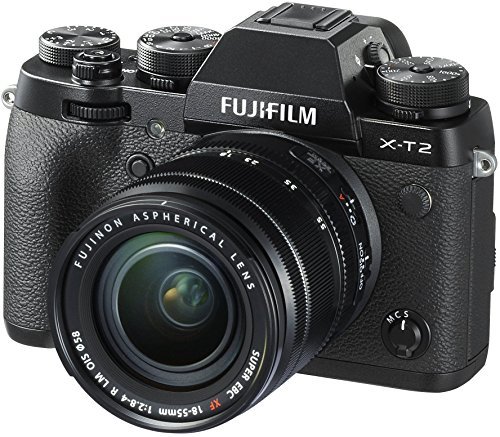 Have you wondered what are the top features you need to look for when shopping for a camera for night photography? Well, photography experts suggest that you need to choose one that has high light sensitivity and should let a lot of light in.
Fortunately for many night photographers, the Fujifilm X-T2 Mirrorless Camera with an 18-55mm OIS Lens ticks the right boxes. The camera includes a 24.3 MP CMOS sensor and this helps to detect light and reduces the appearance of any false colors.
The enhanced ISO range of the camera helps you capture the best pictures even when it is dark. The camera also features an OLED viewfinder, which enables magnification and helps you achieve great results.
Fujifilm X-T2 Mirrorless Camera also has an LCD monitor that can be tilted, and with 100 fps in a single view, this certainly is the best equipment for night photography.
The camera boasts of a well-built body, made of aluminum, and is also dust and moisture-resistant. The fully weather-sealed camera is just perfect for those rugged users. Also, the camera is freeze resistant and you can hence carry it to the Swiss Alps as well!
The Fujifilm X-T2 Mirrorless Camera is reliable and includes the X Processor Pro which is a workhorse. Also, the features like zone area switching and speed tracking sensitivity make it a must-have.
If you are not sure which one to choose, we recommended you to take a second look at the Fujifilm X-T2 Mirrorless Camera. You will for sure not be disappointed.
Pros
Perfect when shooting in erratic environments
A very reliable viewfinder
Comes with a dual-card slot
Weatherproof body
Amazing light sensitivity
Cons
Low light focus is a little slow
Might need an additional battery if planning to shoot for a longer duration
10. Sony a7R Mirrorless Full-Frame Camera
The Sony a7R Mirrorless Full-Frame Camera features a compact body made using magnesium allow. The camera is not only a high performer but is also capable to withstand all the rigors of shooting outdoors and at night.
The camera also includes a robust lens mount, which helps with its handling and adds to its reliability.
So, photographers can with ease mount one of the large lenses provided with the camera. The major highlight of the Sony a7R Mirrorless Full-Frame Camera is the full-frame CMOS sensor that boasts of the back illuminate structure.
The camera thus gathers a good number of pixels and light when compared to a normal CMOS system. This feature also enables you to take stunning shots even during the night.
Also, the image sensor provides a 42.4-megapixel resolution which helps you capture images of excellent quality. The camera can also be used for video recording and helps you take movie-making to an all-new level. The Sony a7R Mirrorless Full-Frame Camera provides you with a 4K video recording without any pixel binning.
One of the other noteworthy features of the Sony a7R Mirrorless Full-Frame Camera is the 5-axis image stabilization it provides. This way, you as a photographer need not be worried about the camera shake and the blur it might create in the images captured.
The camera also includes a 399-point autofocus system combined with phase detection technology. This ensures that the shots you have taken of action or when in motion are crisp and clear.
Well, there is more! The camera also includes a 3-inch LCD monitor that can be easily tilted up and down for high as well as low-angle framing. This is also good when you have to capture objects that are closer to the ground and over the crowd.
Pros
Hybrid autofocus system that is accurate and fast
Easily customizable
A low-noise performer
Tough and great build
Fast Wi-Fi connectivity
Cons
Few users have complained of poor battery life
Now that we have learned about the various best cameras for night photography, let us have a look at the buying guide that will help you make the right choice in choosing one.
Buying Guide for Best Cameras for Night Photography
Most photographers understand that low light shooting or night photography can be tricky and it can be a hassle if you do not own the right kind of camera. If you are aware of the features that you need to look for in a camera for night photography, you can easily overcome any challenge that comes your way.
So, let us learn about a few essential features you need to look for in your camera.
The Sensor Quality
This is the foremost factor you need to consider you buy a camera. Luckily, the market is filled with cameras that have incredible sensors. But did you ever wonder why these sensors matter so much?
The sensors in a camera help detect light, as much as possible. Without proper sensors, photographers cannot capture usable shots when it is dark.
So, it is good to choose a camera that has high-quality sensors, and those with a good number of pixels. By doing so, you can make sure that the camera you have is able to capture even a tiny ray of light surrounding it.
The ISO
Not every photographer, especially beginners are aware of the importance of ISO. The ISO levels are related to sensor sensitivity and the level is shown as a range. The ISO range can start from ISO 50 and reach a million. It is important to understand that the higher the ISO level, the higher the amount of light sensitivity.
So, choose a camera that has a high ISO but there are limitations to this as well. So, if you are planning to purchase a camera with a high ISO, you also need to make sure that the camera has an excellent feature of noise cancellation.
By doing so, you can capture some amazing shots that are clear, and not noisy.
Wide Aperture
The wide aperture of a camera is determined by the lens the camera comes with. If you are opting for a kit, you need to choose a camera that includes a wide-aperture lens. This way you can be sure to capture some amazing photographs during the night.
Another advantage of having a wide aperture is that it provides a very flattening effect and also adds a little attractiveness to the image –something which many photographers crave for. A wide aperture also provides you with extra focusing power, which in turn can show a huge impact on the background.
White Balance Adjustability
When you are operating in low light conditions, you need to have a camera that has the right white balance. Most cameras include the white balance automatically but it is advised to choose one that has an adjustable white balance.
This feature helps you to capture great pictures at all times.
FAQs on choosing the best cameras for night photography
What are the basic considerations to look for when I want to buy a camera for nighttime photography?
Answer: Well, to answer this question, you need to visualize how the photos are taken at night. You don't have natural sunlight here.
Especially when you want to take photo shoots in an eerie dark place, what will you do? You will have to fiddle with the focus. It has to focus the light on the right object and you need to get blur-free images.
To help you with these challenges, you will have to look for cameras and the sophisticated features these are endowed with. On a broader note, you will need a camera with an ultra-wide lens.
The aperture settings need to cover the range appropriately. This means you need to look for a camera that covers the maximum footage.
You need a crystal clear shooting speed measuring 6-10 fps. Optical low-pass filters help you cover sharp images at night. Sophisticated EXPEED image processors conveniently support quality video shoots too. ISO ranging between 32,000- 51,200 significantly boosts the performance of the camera during nighttime.
What is the new-age technology that supports low-light conditions?
Answer: If you want new-age technology, going in for something like the Panasonic GH5 Lumix Mirrorless camera would be the obvious buy. You have a 20.3 MP Live MOS Micro Four Thirds sensor coupled with a new-age Venus engine sensor.
The amazing sensor capabilities help you get stunning images in low-light conditions. The mirrorless camera has an ultra-high definition measuring 4K. This means you can take videos at a constant shooting speed of 60 fps. You also get 6K worth of anamorphic videos at 30 fps.
ISO 25,600 for images and ISO 12800 for videos make sure you get stunning photo cum video shoots at night. You can look for a similar model on a lower budget scheme if money is the major constraint.
This model is suitable for sports enthusiasts and wildlife photographers as well.
How do I Choose the lens?
Answer: For the best night-photography lens, look for neutral density filters. This allows bright light to easily pass through. The maximum wide-angled apertures combined with lower diffraction levels can ensure you get the best photoshoots over a wide range of circumstances.
You also need to choose a pair of lenses that is easily customizable to suit varied conditions or circumstances.
Conclusion
Capturing shots at night can present a number of challenges but it also offers an opportunity for photographers to excel. The camera reviews and the buyer's guide is meant to help you choose the right camera.
So, go right ahead and choose from the best cameras for night photography. Remember that there is something for every photographer!